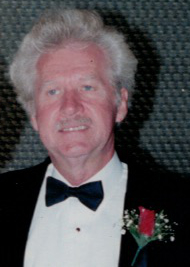 Earnest K. Neidig, 81 of Bethlehem, PA passed away suddenly on Sunday September 5, 2021.
Born in Allentown, he was the son of the late Charles and Lillian (Dice) Neidig.  He was the husband of Sharon (Rhines) Neidig, they were together for 31 years.
Earnest was employed by Western Union for 20 years.
Earnest is survived by his wife Sharon; sons Earnest, Jr. (Donna) and Eric (Keri); stepsons Ray (Tammy) Kresge and Greg (Terri) Kresge; stepdaughter Lori (Mike) Gehris; grandsons Luke and Ethan Neidig; stepgrandsons Brett and Matt Kresge, Gregory Kresge and Shane Gehris; step-granddaughters Dana Gehis, Alyssa Kresge and Shania Kresge; 8 step-great-grandchildren. Also survived by brother Allen (Frances) Neidig and former wife Judith Neidig.   Earnest was predeceased  by sisters Catherine, Bernetta, Ruth, Loretta  and brothers, Charles Howard, Gerald , Carl, and by his best canine friend Maggie.
Viewing & Service: Friday September 10, 2021  viewing 10AM to 11AM  followed by the service at 11AM  all at the Herron Funeral Home 458 Center At Market Street Bethlehem.  Burial to follow in Rittersville Cemetery in Allentown.
Contributions: In lieu of flowers to the American Heart Association, 968 Postal Rd. Suite 110 Allentown, PA  18109.