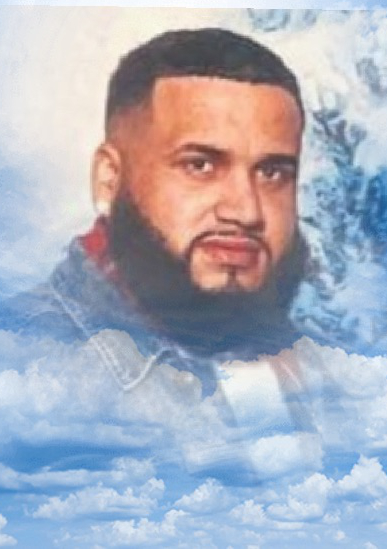 Jesus M. Murga, 33 of Allentown passed away on September 10, 2021 surrounded by his family at Lehigh Valley Hospital-Cedar Crest. He was the fiancé of Arazelis Ortiz,  they have been together for 13  years.
Jesus was born in Rio Piedras, Puerto Rico on December 26, 1987, son of Jose Ruiz and Zoraida Marquez.
He was a self-employed mechanic for many years.
Survivors:  His parents  Jose and Zoraida, fiancé Arazelis, daughters Zoriellis I. Murga and Zorianalis I. Murga; sister Zaymara I. Murga wife of Andres Joel Rivera, nieces and nephews.
Viewing & Service: Wednesday September 15, 2021 from 7PM to 9PM, with a prayer service at 7:30PM    and also a viewing on Thursday from 10AM to 11AM followed by the Funeral Service at 11 AM at the Herron Funeral Home 458 Center Street Bethlehem, PA  18018.  Burial in Holy Saviour Cemetery in Bethlehem.  www.Herronfuneralhomes.com