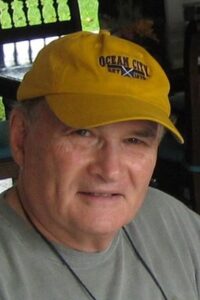 Edward Francis Kline, born on December 16, 1942 in New Castle, PA, passed away peacefully surrounded by his family on November 9th. He is survived by his wife Catherine Clifford Kline, sons Edward Kline and Brian Kline (wife Kristen), and his beloved grandchildren Charles Kline and Sophia Kline. He is also survived by his brother, Michael Kline (wife Lynn), sister, Mary Ann Kline and niece, Elizabeth.
Ed graduated from Villanova University and started his career as a sales representative at the Kellogg Company in Philadelphia in 1968. He was promoted to various sales positions in locations including Watsontown, PA, Virginia Beach, Baltimore-Washington, Miami and Atlanta, GA, before taking on a product development role in Battle Creek, Michigan. Ed and his family moved to New Hartford, NY when he accepted a role as Senior Executive VP Sales and Marketing for the Salada Tea Division of Kellogg. After leaving Kellogg, Ed held roles in sales and marketing at various companies that brought him and his family to Fredonia, NY and Byram, NJ. Ed finished his career at Straight Arrow in Bethlehem, PA before retiring in 2018.
Ed enjoyed spending time with family in Ocean City, NJ, the town he grew up in and in which he was fortunate to be able to share summers with his wife, children and grandchildren for the past 20 years. Ed liked bike rides on the boardwalk and taking his grandchildren for donuts. Cathy and Ed also enjoyed traveling, including many cherished trips with family.
Ed resided with his wife Cathy in Easton, PA and belonged to St. Rocco's Church, Martin's Creek, PA. A private family mass is being held for him, and a Memorial Service will be held at a later date.
In lieu of flowers, donations in Ed's honor can be made to the Amyloidosis Research Consortium (https://arci.org) 320 Nevada Street, Suite 210 Newton, MA 02460 or Villanova University, University Advancement, 800 E. Lancaster Avenue, Villanova, PA 18040-7463 (Villanova University · GiveCampus).