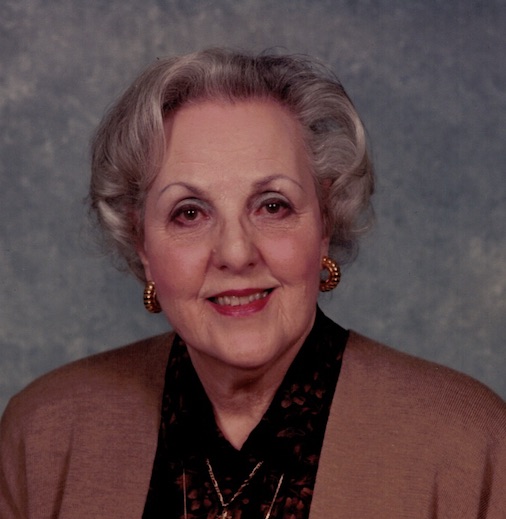 Eftihia Roumeliotis, 96 of Hellertown, PA passed away on October 31, 2018 at Old Orchard Nursing Home. She was the wife of the late Peter M. Roumeliotis.
Eftihia was born in Peabody, MA on October 17, 1922, daughter of the late Evangelos and Athena (Sakaris) Eliades.
She worked for many years in the defense electronics industry as an electronic assembler. She had a 40 year work career that included Champion Lamp, Bulova Watch, Morganite, Sanders and Airborn Instruments, a Division of Cutler Hammer.
She was a member of St. Nicholas Greek Orthodox Cathedral in Bethlehem and was a member of the seniors citizens group at the church.
Survivors: Son Michael, his wife Jackie; grandchildren Peter, his wife Kirsten and Elia and her husband Scott Harris; great grandchildren Zachary, Zane, Ava and Brianna.
Service: Viewing on Saturday, November 3, 10AM to 11AM and funeral service at 11AM both in St. Nicholas Greek Orthodox Cathedral, 1607 W. Union Blvd. Bethlehem, PA 18018. Burial to follow in Union Cemetery, Hellertown. Funeral arrangements are by the John F. Herron Funeral Home in Bethlehem.
Contributions: To Saint Nicholas Greek Orthodox Cathedral, Bethlehem.