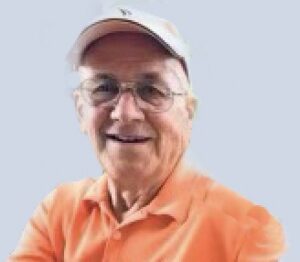 Eugene A. Wrona, 82, of Allentown passed away on Tuesday, January 3, 2023 in Lehigh Valley Hospital, Allentown.
Gene, born in Allentown on December 27, 1940, was the son of the late Marion and Marianne (Brzyski) Wrona.  He attended the Polish National Catholic Church in Bethlehem.
Gene was a Navy veteran and a graduate of Allentown High School class of 1958, Lehigh University (1971) and Temple University Law School (1992).  Gene worked for many years in Records Management at PP&L.
Gene was an avid bowler in leagues at Boulevard Lanes with several 300 games and years of participation in the Masters to his credit.  However, he truly loved the game of golf, spending years as a member of a league at Allentown Municipal and traveling with good friends to hit the links.
Eugene is survived by a brother Wayne, sisters Brenda Norris and Jane Erle and her husband, David, grandson Colin J. Miller, nephews Michael and Eric Wrona, nieces Kathleen Erle and Valerie Wilson,  stepsons Paul and Brian Miller, former wife Joan, sister-in-law Sandra, and several cousins.
He was predeceased by his brother and best friend, Reggie, in September, 2021.
A memorial service will be held at 11 AM on Tuesday, January 10, 2023 (preceded by a calling hour from 10 to 11 AM) at Sell-Herron Funeral Home, 1145 Lehigh Street, Allentown, PA. Interment will be at a future date at Indiantown Gap National Cemetery in Annville, PA.
In lieu of flowers, contributions may be made to Paralyzed Veterans of America or another veterans' organization of your choice.