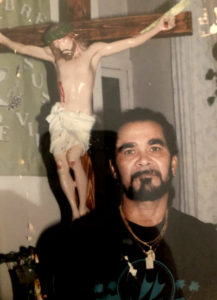 Evangelista Rodriguez, 75 of Allentown passed away on January 2, 2021 at St. Luke's Hospital-Allentown Campus.  He was the husband of Eugdalia (Tosado) Rodriguez.
Evangelista was born in Quedradillas, Puerto Rico on September 26, 1945 son of the late Monserrate and Maria Luisa (Rivera) Rodriguez.
Survivors: Wife  Eugdalia,  daughter Mavilin Rodriguez, sons Joselito Rodriguez husband of Joanne  and Michael; six grandchildren, many brothers and sisters.
Calling & Service: Calling  from 2:3:30PM with a Memorial service  at 3:30 PM on Friday January 8, 2021 at the Sell-Herron Funeral Home 1145 Lehigh Street Allentown.
Contributions:  In his memory to Holy Infancy Catholic Church in Bethlehem.