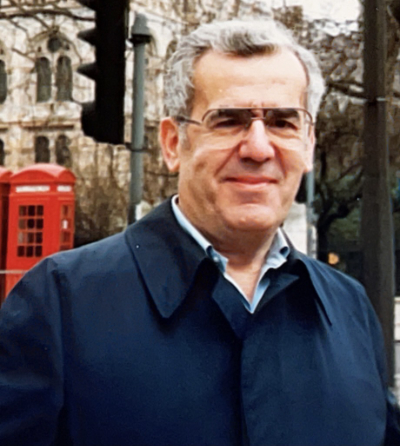 George G. Gekas, 91, passed away surrounded by family and friends on August 17,  2021 at River Mead in Peterborough, NH.  He was predeceased by his wife of 60 years, Gloria S. Gekas (nee Stratos), and will be laid to rest by her side in Allentown, PA.
George was born in Harrisburg, PA, on April 11, 1930, son of the late Gust and Katherine (Psyhogios) Gekas.  George was a member of St. Nicholas Greek Orthodox Cathedral in Bethlehem.  Gloria and George raised their family in Greenwich, CT and was an active member of the Archangels Greek Orthodox Church in Stamford, CT.  The son of Greek immigrants, George was raised in Harrisburg, PA, and earned an engineering degree from Penn State University.  George spent most of his career as a business executive at the IBM Corporation and travelled extensively throughout the world with IBM, instilling a love of travel and fondness of foreign cultures in his children.
Survivors:  Sons Ted Gekas, husband of Katherine and Dean Gekas, husband of Sarah Biller, all of Dublin, NH; daughter Catherine Carey, wife of Bryan of New York, NY; four grandsons Alex, Gabriel, Paul and Bryan; and brother Nick Gekas, husband of Peggy of Harrisburg, PA.
Service:  Private funeral service will be livestreamed at noon on Tuesday, August 24, 2021, at www.stnicholas.org/Gekas. Burial in Cedar Hill Memorial Park Cemetery in Allentown.  Funeral arrangements are by the Herron Funeral Home in Bethlehem. www.herronfuneralhomes.com.
Contributions:  In lieu of flowers, donations may be made to St. Nicholas Greek Orthodox Cathedral in Bethlehem.