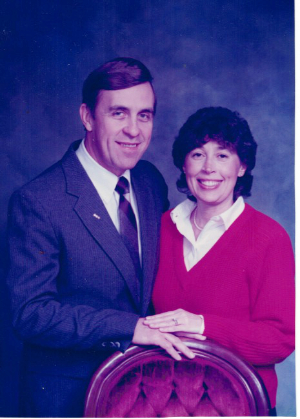 George Snyder, 85 of Bethlehem passed away on February 1, 2018 surrounded by his family after a long battle with cancer.  He was the husband of Carol (Deiter) Snyder with whom he shared 57 years of marriage.
George was born in Danville,PA son of the late George E. and Anna (Shaffer) Kelhart.
He served in the United States Marine Corps as a 1st Lt. during the Korean War where he was a riffle instructor.
George graduated from Bethlehem Business School and attended Bucknell University.
He was a Banker with Lehigh Valley Bank and retired from Sovereign Bank in 1995.
George enjoyed times with his sons hunting and fishing, and was overjoyed to share those passions with his grandson Ryan and Kyle.
He was an avid Eagles fan.
Survivors: He will be lovingly remembered by his wife Carol, their sons Bill and Tom, their grandsons Ryan and Kyle, and sister Carol Getz, wife of Charles.
Service:  Services will be private at the convenience of the family.  Funeral arrangements are by the John F. Herron Funeral Home and Herron Crematory in Bethlehem.
Contributions:  American Cancer Society