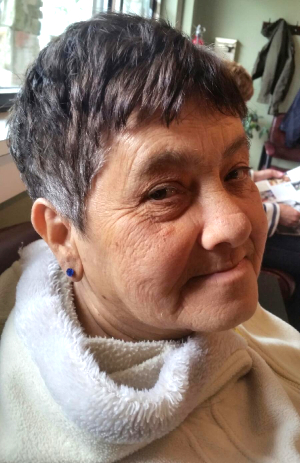 Gladys Vazquez, 74 of Allentown died on December 13, 2018 at St. Luke's -Sacred Heart Hospital in Allentown.  The wife of Hector Rivera they were married over 26 years.
Gladys was born in San German, Puerto Rico on January 28, 1944, daughter of the late Erasmo and Carmen (Vega) Morales.
She was of the Pentecostal faith.
Survivors:  Husband Hector, daughter Mirella Vazquez wife of Noel Rodriguez of Dixon City, PA; sons Juan Vazquez and Jose Vasquez both of Allentown; 8 grandchildren,  many brothers and sisters.
Service:  Viewing on Monday December 17, 2018 from 6PM to 8PM and Tuesday December 18, 2018  from 10AM to 11AM  followed by the Funeral Service at 11 AM in the Sell-Herron Funeral Home 1145 Lehigh Street Allentown.  Burial to follow in Grandview Cemetery in Allentown.