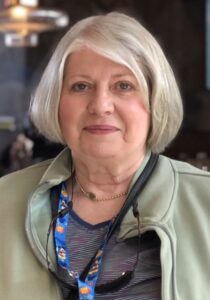 Gloria Rea Wertman, 72 of Whitehall passed away on January 2, 2023 at Lehigh Valley Hospital Cedar Crest.  She was the wife of Thomas J. Wertman for 46 years until his passing in 2017.
Gloria was born in Allentown on June 29, 1950 daughter of the late Lewis and Gloria R. (Leibensperger) Cichello. She graduated from William Allen High School.
She was a customer service representative for Bell Telephone, AT&T and retired from Verizon after 31 years.
Gloria was a member of Nativity Lutheran Church in Allentown. She enjoyed her Birthday Club, baking, traveling and spending time with her nieces and nephews.
Survivors:  Brothers John Cichello husband of Karen and Joseph Cichello husband of Gail, nieces and nephews. Predeceased by a brother Lewis Cichello, Jr.
Service: Private, funeral arrangements by the Sell-Herron Funeral Home in Allentown. www.Herronfuneralhomes.com
Contributions: Leukemia and Lymphoma Association.