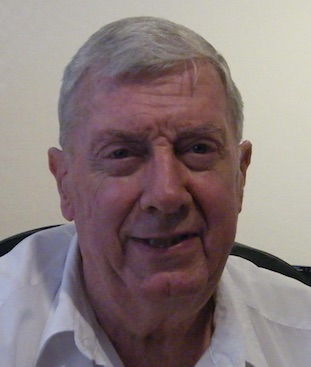 James A. Williams, 80, of Bethlehem, died following a brief illness on November 17, 2018 surrounded by his family at St. Luke's Hospital-Fountain Hill. He was the husband of the late Patricia Marie (Grant) Williams who died in 2018.
Jim was born in Paterson, NJ on April 25, 1938, the first of 4 sons to be born to the late Arthur and Eleanor (Schmitt) Williams II.
As an Aero-space Entrepreneur with a manufacturing firm based in Washington, NJ, Mr. Williams' projects regularly took him around the world. Additionally, he was a civic leader and active life long member of the Democratic party.
At the time of his death, Jim was a member of Bethlehem Rotary Club, and formerly a member of the Lions Club and Zoning Commission of Oxford, NJ.
Mr. Williams is survived by his daughters Dr. Mary Ellen Williams, wife of Jay Brew of Bethlehem, daughter Terry Williams and husband Alex, and Jennifer G. Barnes, wife of Bruce A. Barnes, Sr. of Mt. Bethel; 5 grandchildren Marie Barnes, Bruce Barnes, Katherine Kistler, Addy and Teva; great-granddaughter Eleanore Amelia Barnes; brothers Arthur and Bob Williams. He was predeceased by his brother, Jack.
The viewing will be held on Friday, November 23, 2018 from 1PM to 3PM in the John F. Herron Funeral Home, 458 Center At Market Street, Bethlehem, 18018
Contributions: In lieu of flowers to the Bethlehem Rotary Club c/o Herron Funeral Home, 458 Center St. Bethlehem, PA 18018.