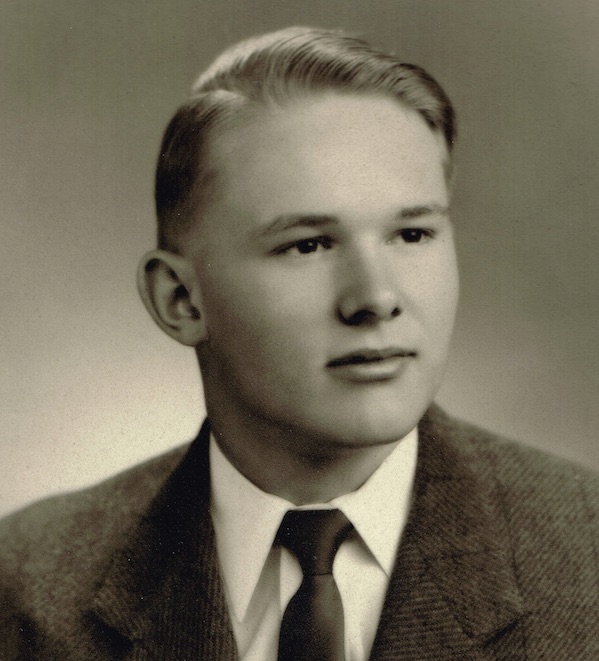 Edwin A. Meckstroth, 89 of Allentown died on November 12, 2018 surrounded by his family, at his daughter Nancy's home in Bethlehem. He was the husband of Catherine L. (Heiney) Meckstroth. They were married 62 years on June 16th.
Edwin was born on August 1, 1929, son of the late Dr. Herman Franklin and Ella Minerva (Knerr) Meckstroth, and grew up mostly in Red Hill, Pennsylvania.
"Ned" as most knew him, graduated from Allentown High School and Franklin and Marshall College and earned his Pharmacy Degree from Temple University.
Edwin met his wife Catherine, while a member of Grace Reformed UCC, and finishing his degree at Temple University. Edwin was a member of Phi Delta Chi, the Alpha Omega Chapter.
Edwin worked faithfully as a pharmacist at Vale Chemical, Rea & Derrick and Rite Aid Pharmacies for many years until he retired.
He was a member of Midway Manor Moravian Church and then Central Moravian Church of Bethlehem. Edwin served on the the Midway Manor Community Association, was active in various bowling leagues and played with the Moravian Brass and Reeds, Central Trombone Choir, and the Bethlehem Municipal Band.
Ned was a gracious, loving father who opened his home to his family when in need. He cared for his Aunt, Eva Sterner, and his grandchildren when his daughter Carrie was serving overseas with the Marine Corp.
Survivors: Wife Catherine, who resides at Cedarbrook Allentown, sons David A Meckstroth of Foster City, CA and Rev. Andrew W. Meckstroth husband of Rev. Dr. Lynnette Delbridge of Fountain Hill; daughters Nancy A. Meckstroth spouse of Karen L. Ferrey of Bethlehem and Capt. Carrie E. McCoy, USMC-Ret. of Plymouth, MA; 11 grandchildren; many nieces and nephews. He was predeceased by a sister Sandra Ann Warner.
Service: A Memorial Service will be held in January of 2019 at a date, time and location to be announced. Funeral arrangements are by the John F. Herron Funeral Home in Bethlehem. www.HerronFuneralHomes.com.
Contributions: In lieu of flowers contributions can be made to the Moravian Music Foundation, 41 West Locust Street Bethlehem, PA 18018.