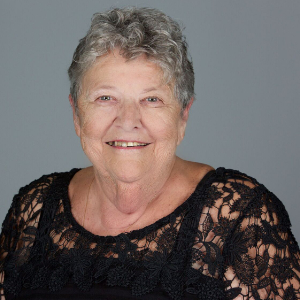 Claire M. Sabourin, 78 of Bethlehem died on November 5, 2018 surrounded by her family at St. Luke's Hospital in Fountain Hill.  Wife of the late Roland T. Sabourin, Sr., she was happily married to the love of her life for 43 years until his death in 2004.
Claire was born in Philadelphia on May 15, 1940, daughter of the late Jules and Catharine (McNamara) Rominger.
Claire was the V.P. of Marketing for Country Meadows.
She was a member of Our Lady of Perpetual Help Catholic Church of Bethlehem.
Claire enjoyed arts & crafts, cards, bingo and the beach especially going out on their boat the "RC Time".  She loved spending time with her children and grandchildren.
Survivors: Her children Claire M. Hogan wife of Tim, Roland T. Sabourin, Jr. husband of Jill, Cathy Heimsoth wife of Neil, Dr. Caryn S. Ward wife of David and Cristin Eick, Jes Czako and son in law Tim Eick; 15 grandchildren and 4 great-grandchildren; brothers Dr. C. Jules Rominger husband of Martina  and Edward Rominger husband of Peggy; brother in law Ret. Colonel Art Lusby.  Predeceased by a sister Marcella Lusby.
Service:  Memorial Mass on Friday November 9, 2018 at 11AM with a calling  from 10AM to 11AM in Our Lady of Perpetual Help 3219 Santee Road Bethlehem, PA  18020. Funeral arrangements are by the John F. Herron Funeral Home in Bethlehem.Contributions:  In lieu of flowers to The Chemo Bag P.O. Box 20665 Lehigh Valley, PA 18002-0065, www.Chemobag.org.