Sandra S. Sterner, 81 of Bethlehem died on November 4, 2018 after a long battle with cancer at Lehigh Valley Hospital-Muhlenberg.
Wife of Leonard D. Sterner they were married 62 years on July 14th.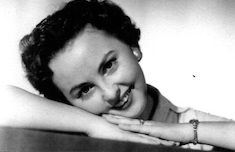 Sandra was born in Bethlehem on August 9, 1937 daughter of the late LeRoy Owen and Miriam Ruth (Whitesell) Sheerer.
She was an Avon Lady for over 40 years.
Sandra was a member of St. Stephen's Lutheran Church in Bethlehem.
She loved Christmas, making special stockings for everyone; at Easter Sandra made decorative eggs and enjoyed arts and crafts.  He passion was rescuing animals.  Sandra loved spending quality time with her family  and her cats.
Survivors:  Her husband Leonard, son Scott LeRoy Sterner, daughters Colleen S. Green wife of Thomas and Debra L. Hartman all of Bethlehem; 6 grandchildren and 3 great-grandchildren.  Predeceased by a brother and two sisters.
Service:  Viewing on Friday November 9, 2018 from 2PM to 4PM in the John F. Herron Funeral Home 458 Center At Market Street in Bethlehem.
Contributions: Starting Over Animal Rescue P.O. Box 286 Schnecksville, PA 18078, Phone: 570-386-9241.