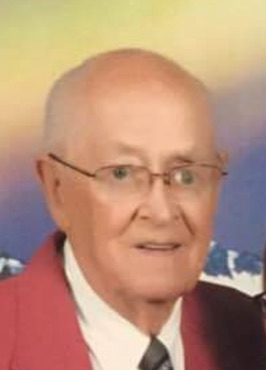 James R. Smell, 87, of Bethlehem, passed away on March 21, 2019. He was the husband of the late Joann (Lehr) Smell.
James was born in Buck Mountain, PA on July 30, 1931 son of the late Stephen A. and Mary (Demkovich) Smell.
He worked for the City of Bethlehem as a manager in the waste water treatment plant. He was a member of the Heights Athletic Association, the North End Republican Club and the Citizens Fire Co. in Weatherly. He was a former member of Salem Lutheran Evangelical Church.
Survivors: Sons James J. and his wife Kathy, Timothy A. and his wife Heather; daughters Terri L. Earnshaw, Bonnie L. Boylan and her husband Francis and Kimberly A. Sinift and her husband Alick; sisters Anna Miller and Margaret Salabsky; nine grandchildren and four great grandchildren.
Service: Monday, March 25 at 10AM with a viewing from 8-10AM at the John F. Herron Funeral Home, 458 Center and Market Streets, Bethlehem, PA 18018. Internment at Nisky Hill Cemetery.