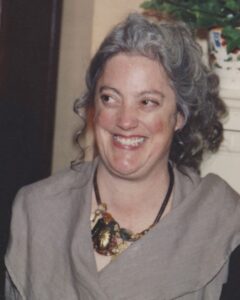 Jamie L. Peters, 73, of Bethlehem, passed away Friday, September 22nd at St. Luke's Hospital. She was the wife of Patrick M. Griffin. They were together for over 50 years.
The hostess with the mostess, Jamie was beloved by all who knew her. She found beauty in all people and all things. Jamie was happiest making art, hosting parties, cooking for holidays, chatting with her customers, or cozying up in front of the TV with her family.
Her effervescent spirit can be credited to her mother, Jennie, who raised her and her brothers to be positive, kind, and generous.
A true child of the 1960's, Jamie attended a copious number of concerts including Woodstock. An active participant in the anti-war movement, Jamie instilled a passion for politics and activism in her children.
She and her husband famously hosted Easter egg painting parties for friends every year. Jamie would make huge batches of her chili and cover her dining room table with every art supply under the sun. Her guests would decorate dozens of eggs until her husband turned up the tunes and an epic dance party ensued.
Cape Cod was her happy place. Long days at Skaket or Nauset Beach and trips to the Wellfleet flea market, followed by dinners at the Land Ho and ice cream at Emack & Bolio's, Jamie made every trip to the Cape magical for her family.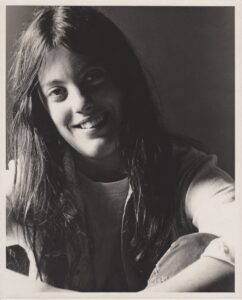 Jamie was always authentically herself and had a unique sense of humor. Quick with a joke or a corny one-liner, you could always count on Jamie to lighten the mood in any situation. She always followed the fun and encouraged her children to not sweat the small stuff.
She is survived by her husband Patrick, her mother Jennie, her son Peter Griffin, daughter Alix Griffin and husband Michael Joyce, brother Bill Peters and wife Patricia Peters, brother Tom Peters and wife Barbara Thomas, beloved cats Casper and Tommy along with many nieces, nephews, and grand cats.
The family will receive guests on Saturday, September 30th 2023 from 2 to 3 p.m. with a service to follow at 3 p.m. in the Herron Funeral Home 458 Center at Market Streets.
In lieu of flowers, memorial contributions can be made to a charity of one's choice. www.Herronfuneralhomes.com