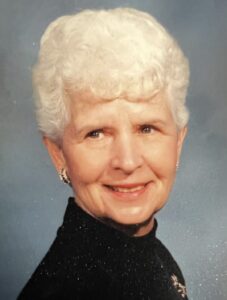 Janice W. Helm, 90 of Allentown passed away on October 11, 2022 at the Phoebe Home-Miller Building in Allentown.
She was the wife of the late Arthur G. Helm who passed in 1984.
Janice was born in Camden, NJ on September 14, 1932, the youngest of  eight children of the late Albert and Dorcas (Beegle) Williams.
She worked for American Greeting Cards and volunteered for many years at Lehigh Valley Hospital.
Janice was an avid bridge and mahjong card player.   Janice loved her family was always  family oriented   throughout her life.
Survivors:  Daughter Susan L. Denny of Queen Creek, AZ, son William J. Helm husband of Sandra Holoman of Stillwater, PA, two grandchildren Sean and Kimberly Denny.  She was predeceased by a son Steven A. Helm in 1980 and all her siblings.
Service:  Private, funeral arrangements by the Sell-Herron Funeral Home Allentown. www.Herronfuneralhomes.com