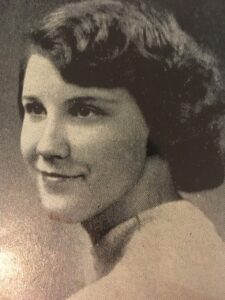 Joan Drey, known for her hospitable personality and joyous smile passed away on March 21, 2023 at age 85. Joan Drey was born to Herman and Lillian Werner in the coal region of Pottsville Pennsylvania. She was musically inclined and greatly influenced through both of her parent's determination along with their willingness to sacrifice for their family's success. As a young teenager and throughout her early adulthood Joan excelled as a musician as lead band member with the "Sunshine Spreaders" performing in multiple concerts and achieved Radio Recognition. As a wife, mother, grandmother and friend she used the same diligence and determination to ensure her entire family was strong and cared for. Her Love and determination has ensured successful completion of her and Robert's Dream in providing stable environments for all of her children and grandchildren. Over the years, her home that she shared with Robert became known as "where the flock gathers" and the many special times spent there will be deeply missed by her family.
Joan is Survived by her four children; Kimberly, Mark, Cheryl, and Eric along with stepson; Robert. Joan was blessed with many grandchildren: Amberly, Derrick, Alexia, Sierra, Kagen, Kyla, Jaden, Justin, Janelle, Jaried, Logan, I'leah, and Wyatt. Great grandchildren Woods, Cody, Sloane, and Willa. May Joan always be remembered for her natural musical talent, the welcoming atmosphere she created at her home, and her love for getting cozy with a good book.
Celebration of Life on Saturday April 22, 2023, call 2PM until 2:30PM followed by the Celebration of Life Service at 2:30PM all at the Herron Funeral Home 458 Center Street Bethlehem, PA  18018. For a more enhanced obituary visit www.Herronfuneralhomes.com
In lieu of flowers, contributions may be made to Shriners Children's Hospital in loving memory of Joan.