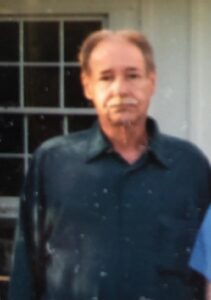 John A. Miller, 63 of Allentown passed away of Colon Cancer  surrounded by his family on October 9, 2022 at the Inpatient Hospice Unit at Lehigh Valley Health Network.  He was the husband of Donna M. (Fritch) Miller, they just celebrated their 36th wedding anniversary on October  4th.
John was born in Allentown on January 6, 1959 son of Dalton A. and Patricia  (Spaar) Miller of Allentown.
He worked in the heating and air conditioning industry as a sheet metal installer for most of his career  and retired from MBI HVAC , Inc. in 2020 after 15 years.
John graduated from William Allen High School Class of 1977and studied carpentry.  He enjoyed fishing and hunting.
Survivors:  His wife Donna, parent's  Dalton and Patricia, son  Adam J. Miller of Allentown, daughter Tammy A. Miller of Allentown,  sister Carol  wife of Mark Hyrowich of Allentown, brother-in-law David Hoin of Laureys Station; grandchildren Isaiah Mugwindri and Jemil McKoy  and three nephews  Hayden, Wyatt and Dylan.  Predeceased by a grandson Seth Millhouse and a sister Kimberly wife of David Hoin.
Service:  Private, funeral arrangements by the Sell-Herron Funeral Home  and Herron Crematory in Allentown. www.Herronfuneralhomes.com