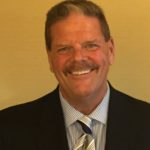 John C. O'Connor, 65 of Bethlehem passed away on March 9, 2020 at home surrounded by his family. John was the husband of Amy (Schwing) O'Connor, they were married 36 years on September 10th.
John was born in Pittsburgh on September 19, 1954, son of the late John D. and Sally (Fellows) O'Connor.
John was a Sales Manager for Neenah Foundry Company for over 20 years, and self employed for the last 3 years. He truly cared about his salespeople and formed lasting friendships with all of them.
John was a great musician and played in many bands over the years. He brought joy, laughter and lasting memories to all of the musicians he played with as well as the audiences he entertained.
John will be remembered as an amazing husband, dad, brother, uncle, friend and an inspiration to all. He was the life of the party, brightening up any room he walked into and putting a smile on everyone's face. He was a caring, compassionate man who was always willing to lend a hand to help or an ear to listen. He was a strong man who gave cancer a valiant fight. His family is thankful that he is in a better place, at peace and pain free. His family will continue to carry on his positive attitude, generosity, and his many jokes. He will forever be in their hearts. The family is grateful for the overwhelming love and support received by his family and countless friends.
Survivors: His wife Amy, daughter Kayla, son John; brothers Jim husband of Sue and Jeff Husband of Melissa; sisters Joni wife of Mike Namuth, Janie wife of Glenn Davis and Julie wife of Greg Horan and many nieces and nephews.
Service:   MEMORIAL SERVICE FOR JOHN C. O'CONNOR POSTPONED.    Due to the Coronavirus, the health and safety of everyone, and in order to celebrate John's life the way it should be celebrated, we have decided to postpone John's Memorial Service until Friday, May 22, 2020. We thank you for the continued love, prayers and support. Please visit HerronFuneralHomes.com for any updates. Stay healthy and stay safe.
Contributions: In lieu of flowers, memorial donations may be made to: Colorectal Cancer Alliance, 1025 Vermont Ave. NW, Suite 1066, Washington, DC 20005