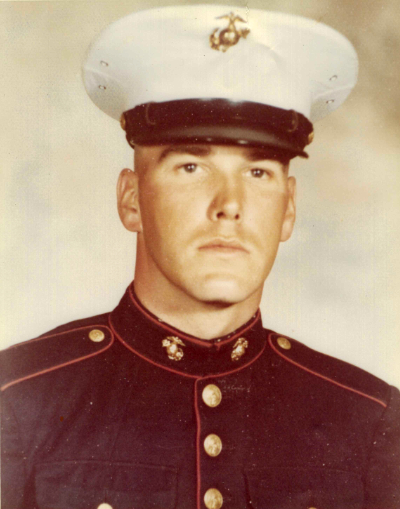 John H. Polon, III, 72 of Saylorsburg passed away on January 11, 2021 at Lehigh Valley Hospital-Pocono.  He was the husband of the late Cheryl (Shipley) Polon for 40 years until her passing on September  25, 2020.
John was born on April 1, 1948 in Plainfield, NJ, son of the late John H. and Olivia (Peterson) Polon.
He served in the US Marine Corp during the Vietnam War.
John enjoyed the outdoors and was an avid fisherman and hunter.
Survivors: Two sons Michael Lawrence Polon, husband of Rosemary  of Allentown and Daniel Polon; sister Nancy Prozor of Martinsville, NJ. Predeceased by three sisters Doris France, Marie Trotter and Barbara Riche.
Service:  John and his wife Cheryl will be inurned together in the Columbarium with Military Honors in Indiantown Gap National Cemetery Annville, PA.  Funeral arrangements Sell-Herron Funeral Home, Allentown, wwwHerronfuneralhomes.com.