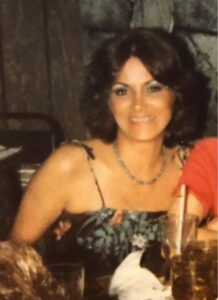 Josephine (Jo) R. Serman of Bethlehem is the wife of Stephen Serman.
They were married on May 7, 1967.
Josephine was born in Middletown, NY on September 24, 1940. She is the daughter of the late Victor and Josephine (Constantino) Marino.
Survivors: Husband Stephen Serman, daughters Anita Allen, Lisa Robinson, Son-in-law, John Allen, grandson Stephen Allen, granddaughter, Jahyrah Becerril- Patrick, and great grandchild, Greyson Allen.
Jo will be thankfully remembered by those whom have shared their lives with her by encouraging them to become all they can be. Jo leaves behind a footprint filled with goodness. Her wish is that we continue to share her message of love and kindness with others.
Josie thanks the LVHN Muhlenberg, 17th Street and Hospice Care staff. On the 4th and 5th floors; for their tender care, attentiveness and compassion. Everyone from the nursing staff to the Cleaning staff, and food service staff and especially Dr. Skanden.
Private burial at Fairview Cemetery in Bethlehem. Funeral arrangements by the Herron Funeral Home in Bethlehem, www.Herronfuneralhomes.com.
Contributions: In honor of Josephine please pay it forward through an act of kindness.