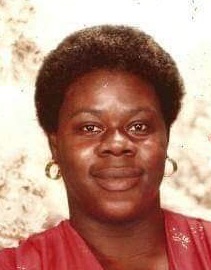 Juanita "Polly" Wright, 70 of Allentown died on January 25, 2020 at Lehigh Valley Hospital-Cedar Crest.
Polly was born in Wilson, North Carolina on April 7, 1949, daughter of the late Dorris and Queen Elizabeth (Hill) Wright.
Polly was a member of Word of Faith Church in Allentown.
Polly was an unforgettable woman. She constantly offered to those in need, whether it was a conversation or a warm meal. A true caregiver, "Mommy" loved all children and would defend them relentlessly, in spite of them being right or wrong. Polly also loved music. She sang with such confidence and passion, her enthusiasm was contagious. She consistently brought her confidence with her on to the dancefloor,  where she was typically the last one to leave. Polly has left an imprint on the hearts of those she knew and loved. Her presence will be missed.
Survivors: Daughters Rosheima Wright and Tashauna Wright, sons Alvin N. Wright, husband of Tiffani, Kenneth Vandale Wright and Kenneth Levale Wright, husband of Torri Mae Thompson; sisters Doris Wright, Sandy Crawl, Melonise Heath and Doris Ann Jones; 20 grandchildren and 9 great-grandchildren.  Predeceased by two grandchildren Briana Kathleen Wright and Sinsear K. Thompson, sisters Amelia Wright, Lena Robbins and Lula Mae Johnston.
Service: Memorial Service on Saturday February 1, 2020 at 11 AM   with a calling from 10AM to 11 AM in in the Sell-Herron 1145 Lehigh Street Allentown.
Contributions:  To the Family in care of the Sell-Herron Funeral Home 1145 Lehigh Street Allentown, PA  18103.