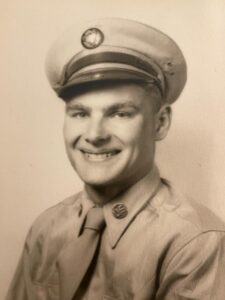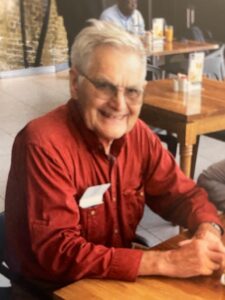 Karl Hermann Jens died June 19 in Bethlehem, PA. He was 93.
Karl was born in Volsemenhusen, Germany April 23, 1930 to Anna and Karl Jens. Karl was an adventurer early on in life. He immigrated to the United States in 1950. He apprentices at greenhouses in Long Island and Florida. Finally landed in New Jersey.
Karl was a traveler, learner, florist, gardener, photographer, reader, loving husband, great dad — overall a really nice guy and interesting person.
He served in the US Army and fell in with a good group of guys that helped him with his English. Amazingly dad never cursed. I often wondered if his friends really didn't teach him "bad" words, or he just chose not to use them. Service sped up his citizenship.
Karl and Candida F. Frenking met at a florist's ball. They married in 1960. They had three children, Karin, Karl and Erica.
Karl and Candy ran Four Seasons Flowers, a bedding plant business, in Wall New Jersey for 22 years. Their business sold flower, vegetable and perennial plants. When they retired, they had built the business up to 10 greenhouses. They retired to a 19 acre,piece of property in Tamaqua, PA where Karl kept himself busy with a small greenhouse and several small gardens around the property. At one point dad decided to slow down a bit so he reduced the mowing to  just 2 acres instead of 5! For their second retirement they moved to Kirkland Village in Bethlehem, PA.
Karl was a lifelong learner. He was curious about everything and everywhere. As kids I remember Readers Digest had a section called Increase Your Word Power. Every month dad would see what words he knew and learned the ones he didn't. He taught us to play Scrabble.
As a family we traveled every place locally we could visit in a day's drive (out and back) from our house. We traveled the world through his National Geographic subscription.
Eventually he went on to travel the world. One of his favorite trips was to Africa. One of the camps had an animal camera at a watering hole. Karl would look up that camera to check out the animals for years after the trip. He had a map where he kept track of the places he had been. His travels included four months on a boat trip from Sri Lanka, around the tip of India, and almost to Egypt. He spent two weeks on a train in Africa.
Karl was a train enthusiast and loved all kinds of trains. He had an HO setup wherever he lived and it filled the space he had for it. The details that went into these setups were amazing — forests, streams, bridges, buildings, streets and even little people and animals.
Karl was active on several committees at Kirkland. He was probably best known for his work on the garden committee and his photography. He took photos of the landscape, plants, flowers, birds and squirrels. It wasn't long before he was asked to take photos of events. He and mom both contributed to the monthly newsletter for years. Karl left a stack of photos outside his door for people to look through and keep.
He was a big reader and loved current events and really enjoyed the morning coffee klatch where they discussed the headlines and world events.
Karl loved his life and was enthusiastic about everything. He smiled easily and was a good listener. He had a great sense of humor and loved word games (impressive since English was his second language). He felt that "at 93 I had a good run, and few regrets". He probably came closer to living in the moment than anyone else I've met. He will be missed by a lot of people.
He is survived by his wife, Candy Jens and their three children, Karin Wilson, Karl Jens and Erica DeRobbio, and five grandchildren, Chad Jens, Mark Jens, Dayne and Ray DeRobbio and Grace Erlenwein.
No services are planned at this time.