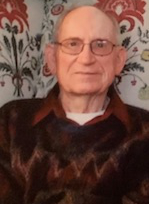 Leroy C. Hendricks, 84 of Allentown passed away on October 4, 2021 at the Hospice House of St. Luke's in Bethlehem.  He was the husband of Mary M. (Hilling) Hendricks, they were married 55 years on September 24th.
He was born in Allentown on December 21, 1936 son of the late Leroy and Rose Mary (Papp) Hendricks.
Lery served in the US Army during the Viet Nam War.
He was a Pressman for the Morning Call retiring after many years.
He was a life-long member of the former Grace Lutheran Church in Allentown.
Survivors:  His wife Mary, sons Leroy J. Hendricks (Sherry Kincaid) of Hellertown and Brian Hendricks (Samantha) of Lower Saucon; sister Barbara Brady of Allentown; brother Thomas Hendricks (Winnie) of Allentown; many nieces and nephews.
Viewing: Friday October 8, 2021 from 10:30AM to 11:30 AM  followed by the funeral at 11:30 AM  at the Sell-Herron Funeral Home 1145 Lehigh Street Allentown.  Burial to follow in Cedar Hill Memorial Park Cemetery in Allentown. www.Herronfuneralhomes.com.
Contributions: In his memory to Meals on Wheels-Lehigh County.