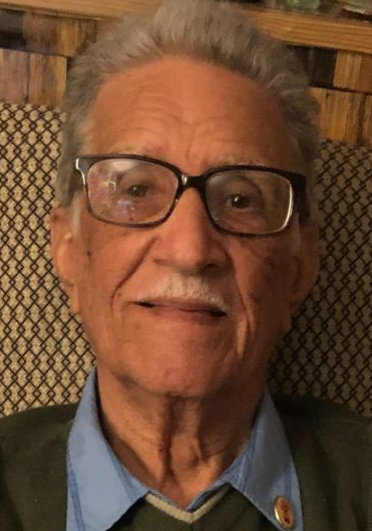 Rafael A. Rodriguez,90 of Allentown passed away on October 5, 2021.  He was the husband of Ramona Rodriguez for 56 years until her passing on July 29, 2007.
Born on December 11, 1930 in Santiago, Dominican Republic  son of the late Angelino and Leonidas (Arias) Rodriguez.
Survivors:  Sons Juan and wife Miladys, Rafael; daughters Adolfina, Yolanda and husband Santiago, Carmen and husband David, Lissette and husband Martin, Marisol and husband Orlando. Brothers Enerio, Sergio and Sinencio; sisters Cristina, Milagros, Maria, Elvira and Lidia, predeceased by brothers  Abraham, Alcides, Hector and  sisters Amparo and Barbara; grandchildren Juan,Jr., Carlos, Joanne, Angel, Enrique, Lizbeth, Manerin, Victor Yordan, Celine, Joel, Joriel, Yolainie, Giancarlos, Gianmarcos, Perla and Melina; great-grandchildren Justice, Kimora, Wilson, Chandler, Sebastian, Rielle, Rizelle, Edlainie, Eliesser,Aliana, Jaziel, Joemarion,  Xavier and Axel; great-great grandchildren Zaiden and Zamari.
Viewing: Sunday October 10, 2021 5PM- 7PM at the Sell-Herron Funeral Home 1145 Lehigh Street Allentown.
Mass:  Monday October 11, 2021 at 10AM in Sacred Heart of Jesus RCC Allentown. Burial in Greenwood Cemetery, Allentown. www.Herronfuneralhomes.com