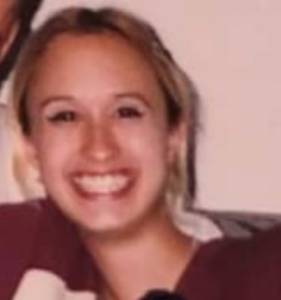 Leslie Sherman 41,  passed away in her home Monday, October 11, 2021. Born February 17, 1980 in Bethlehem, PA she was the daughter of Douglas and Kathleen Sherman.
Leslie found vibrancy in the world around her. Enamored by art in its many forms, Leslie recognized a profound beauty in all things, and saw the value in every life.
A natural artist, Leslie took pride in creating, from Halloween costumes to painting, her expression lives on in all forms.
She did all with love, and while no longer here physically, her radiant spirit resides in meadows, among mountain tops, and reverberates blissfully around those she leaves behind.
She is survived by her parents Douglas and Kathleen Sherman;  daughter Ema Peters and father Michael Peters, sisters Lauren Battista wife of Jeremy Battista, Stephanie Mills wife of Jonathan Mills, and nieces and nephews; Alexis, Lyam, Nolan, and Logan. She was preceded in death by her grandparents Paul and Perma Sherman, and John and Lena Gibbons, and her loving dog Bhikhu.
Memorial Service:  Wednesday October 20th, 2021 at 4pm with calling 3pm to 4pm in the Sell-Herron Funeral Home. 1145 Lehigh Street Allentown Pa, 18103 www.Herronfuneralhomes.com