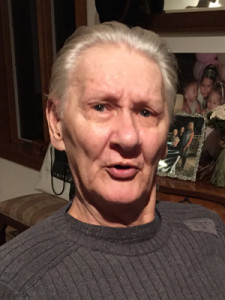 Louis J. Chapkovich, III, 73 of Allentown died on April 2, 2016 at Lehigh Valley Hospital. Louis was born in Emmaus son of the late Louis and Katherine (Ifcic) Chapkovich. He graduated from Central Catholic High School in 1960.  Louis was an avid book collector who enjoyed going to auctions and sold his books on Ebay. He served in the US Marines from 1960 until 1964 when he was honorably discharged.
Survivors:  Son Louis Chapkovich, IV (Joey) husband of Elizabeth and their children Brandon and Mikayla; daughters Kim Schwoyer wife of Matthew, their son Ashton  and  Kellie Wildman wife of Joseph Paranee, their children Isabella and  Lillianna Paranee; and William & Alexandra Wildman brother Kevin Chapkovich husband of Jeanne.  Predeceased by a sister Sylvia.
Services:  Service followed by Military Honors on Wednesday April 6, 2016 at 10AM in the Sell-Herron Funeral Home 1145 Lehigh Street Allentown.  There will be a viewing from 9AM to 10 AM in the Funeral Home.
Contributions:   a Veterans Charity of your choice.