Madeline "Maddie" Nemesch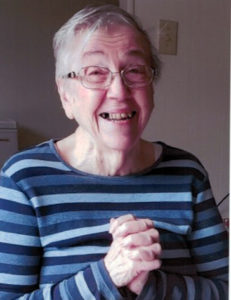 Madeline "Maddie" Nemesch, 89 of Allentown passed away at home on July 5, 2021 surrounded by her loving family.   She was the beloved wife of Joseph J. Nemesch for 68 years.  She was the daughter of the late Harvey and Evelyn  (Rabenold) Woolley of Bethlehem.
She was a legal secretary and owner of Maddie's Antiques and Collectables which she and her husband managed. Maddie was of the Lutheran faith.
Survivors: Husband Joseph, son Joseph Nemesch II husband of Dorothy of Allentown, sister  Betty Lang of Bethlehem; three grandsons Christopher Nemesch husband of Mikaela, Jason Nemesch and Tyler Powell; two great-grandchildren Aubriella and Bentley Nemesch. Predeceased by a daughter Bonny  Sue Powell on June 21, 2021.
Services: Private, arrangements  Herron Funeral Home,