Marguerite Sinaise Philemon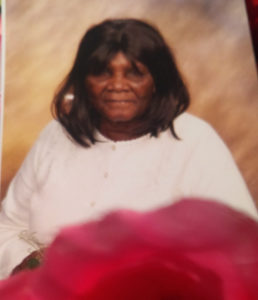 Marguerite Sinaise Philemon, 89 of Allentown passed away on April 17, 2020 at her home.  She was the wife of the late Merzelas Jean.
Marguerite was born in Dessalines, Haiti on October 1, 1930 daughter of the late Jerome and Desinette (Estinfort) Philemon.
She was a member of Eglise  Evangelique Lumiere  in Allentown.
Survivors:  Son Mezilien St. Armand, sister Celina Philemon, 5 grandchildren: Patrick, Winchell, Katiana, Daniel and Jude and 5 great-grandchildren: Richecarde, Kenley, Abigail, Myles and Ezra. Predeceased by her first born son Richard Philemon.
Viewing:  Safe and Secure Drive-Thru viewing on Friday April 24, 2020 from 12noon to 1:30PM, followed by a private service  at the Sell-Herron Funeral Home 1145 Lehigh Street Allentown, PA  18103.  Private burial at Cedar Hill memorial Park Cemetery in Allentown. www.Herronfuneralhomes.com