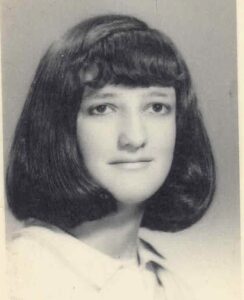 Mary Ann Fosburg, 71 of Bethlehem passed away on August 22, 2023.  She was the wife of George C. Fosburg,  for 47 years until his passing on November 18, 2020. George & Mary Ann would have celebrated their 50th wedding anniversary this October.
Mary Ann was born in Bethlehem on February 5, 1952, and was the daughter of Irene (Kuhns) Buskirk.
Mary Ann was a customer service representative at Kmart on South 4th Street in Allentown for 31 years before retiring in 2007.
Survivors:  Mother Irene Buskirk, daughter Lisa McGonigle (Scott Brodeur), grandson Ryan McGonigle, brothers Michael and Russell, sisters Shirley and Mary Alice.  Predeceased by a brother Ricky. She is also survived by extended family and friends.
Service: Private, arrangements by the Herron Funeral Home in Bethlehem.  Burial in Nisky Hill Cemetery in Bethlehem.   www.Herronfuneralhomes.com