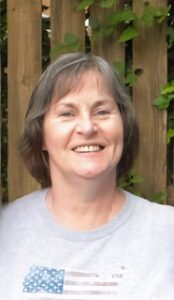 Mary G. Moser, aka Mandy Gallagher, 74 of Allentown passed away on October 14, 2023 at St. Luke's Hospital-Allentown Campus.
Mandy was born in Allentown on December 14, 1948, daughter of the late Edward and Monica (King) Gallagher.
Mandy worked at Qualex for many years as a film processor, before retiring.  She lived for her family and had unconditional love for her children and her grandchildren.  Mandy loved to sing, and was in various bands in her younger years.  She enjoyed faith-based music, including Josh Groban and Michael Buble.
Survivors:  Son Michael P. Nickisher and his wife Janet, Daughter Jennifer L. Madera and her husband Justin, two grandchildren Alison and Bradley Madera; sisters Monica Dronenberg, Maureen Gallagher and a brother Edward Gallagher. Predeceased by a brother Michael Gallagher.
Visitation and Memorial Service:  Thursday October 19, 2023, the family will receive relatives and friends from 2PM to 3PM followed by the Memorial Service at 3PM all at the Sell-Herron Funeral Home 1145 Lehigh Street Allentown, PA  18103. www.Herronfuneralhomes.com