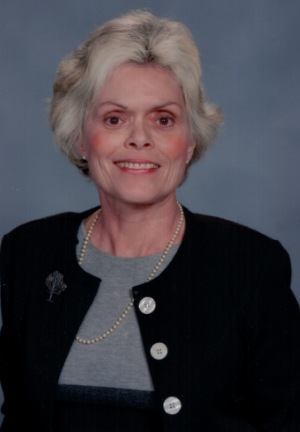 Mary K. Zevas, 79 of Bethlehem passed away peacefully at Whitehall Manor on Sunday April 18, 2021.
Mary was born in Bethlehem on September 3, 1941 daughter of the late William and Anna (Karsos) Zevas.
Among her belongings her family found a self-written obituary as follows:  "Mary spent the greater part of her working career in education. She had a B.S. in Education from Bloomsburg University and a Master's from East Stroudsburg.   She also earned her real estate license while working part time as a rental agent at Mickley Run.  Mary had a gift for writing as well as teaching.   She began her teaching career in Glen Berny, MD wrote curriculum for Southern Lehigh School District through the Intermediate Unit and taught kindergarten in Easton Area School District and at the Swain School in Allentown.  She started the first kindergarten at Warwick Elementary School in Jamison, PA.   Mary taught many years in the BASD at Donegan and Farmersville School.   Mary was inventive and talented.  She wrote stories and plays using her creativity to inspire her young students.  She will be remembered for her devotion and love of children. Mary leaves behind her  grieving family and felines."
The family would like to thank the staff at Whitehall Manor and Family Pillars Hospice for the wonderful care and compassion shown to Mary while she was in their care.
Survivors: Her sisters Helen Snyder wife of Don of Bethlehem and Argie Andralis wife of George of Bethlehem, nieces and nephews Nicole Snyder of Bethlehem, William Snyder of Bethlehem, Dean Snyder fiancé of Natalie Stone of Columbus, Ohio, Kori Erceg wife of Chad of Bethlehem and Jimmy Andralis husband of Larry Krone of NY.NY; great nieces and nephews Anna and Sophia Erceg, Zoe and Owen Watkins.
Viewing & Service:  Thursday April 22, 2021, viewing 10AM to 11AM followed by the Funeral Service at 11AM  at St. Nicholas Greek Orthodox Cathedral 1607 W. Union Blvd. Bethlehem, PA  18018.  Burial in Cedar Hill Memorial Park Cemetery in Allentown. The service will be livestreamed using www.stnicholas.org/Zevas
Funeral arrangements by the Herron Funeral Home in Bethlehem, www.Herronfuneralhomes.com