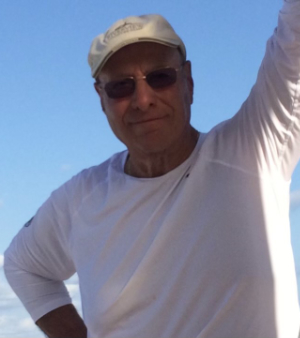 Michael L. Kuenne of Forks Township peacefully passed away on March 25, 2021 at the Hospice House of St. Luke's in Bethlehem at 83 years of age.  He is survived by his wife of 53 years, Linda C. (Haasis) Kuenne, son Michael L. Kuenne, Jr. and wife Wesley; daughter Leigh Rusnak and husband Robert; daughter MaryBeth Lockard wife of Kenneth; and five grandchildren Brandon, Colin, Catherine, Tacie and Tripp.
Mike was born in Jersey City, NJ on December 27, 1937; son of the late Lee and Mae (Accordino) Kuenne.  He graduated from St. Peters Preparatory School in Jersey City, NJ where he was a wrestler and played football, later coaching there after college. Mike completed his Bachelor of Science in Business Administration at Lehigh University in Bethlehem, PA, received his Master's from Kean University in Union, NJ, and attended law classes at Seton Hall University in South Orange, NJ.  Throughout his studies, Mike served in the Navy Reserves.  His diverse career led him to self-employment as a Labor Relations Consultant where he negotiated countless contracts for major corporations in the food industry. Mike also officiated NCAA college football and had great pride in his time with the Major Independents where he officiated televised games for Penn State, USC, West Point and many others.
Mike was a devout Catholic and a member of St. Jane Frances De Chantal Catholic Church in Easton.  He was an avid golfer, who would be seen almost daily during the season at Riverview Golf Course near his home. Mike was a passionate champion of Lehigh Athletics.  He attended countless Lehigh football games and could be found sitting under the final H in Lehigh's Goodman Stadium offering sage commentary on every play.
A Service will be privately held with immediate family and Michael will be laid to rest in Holmdel Cemetery in Holmdel, NJ where he and Linda raised their family. In his memory contributions may be made to the American Heart Association in his name.
Funeral arrangements by the Herron Funeral Home in Bethlehem, www.Herronfuneralhomes.com