Octavio Diomar Ortiz Santiago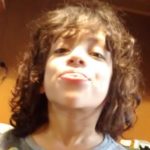 Octavio Diomar Ortiz Santiago, 10 years died on December 18, 2017 at home surrounded by his family.
Octavio was born in Ponce, Puerto Rico on March 10, 2007, son of Catherine Santiago and Eugenio Soto.
Survivors: His parent's, sister Catherine M. Santiago, brothers Carlos M. Ortiz Santiago and Dionel Francisco Ortiz Santiago.   Octavio is survived by many aunts, uncles and cousins.
Services: There will be a viewing on Saturday, December 23, 2017 from 1PM to 5 PM in the Sell-Herron Funeral Home 1145 Lehigh Street in Allentown, PA 18103.
Contributions: To the family in care of the funeral Home