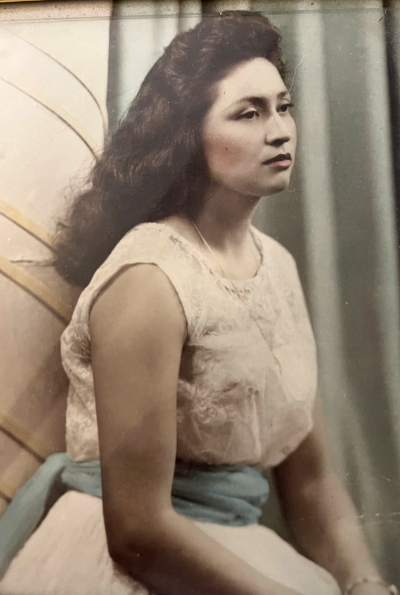 Ofelia (De Leon) Orta, 91 of Bethlehem passed away on June 30, 2022 at Lehigh Valley Hospital-Muhlenberg. She was the wife of the late Hector Orta.
Ofelia was born in Saltillo, Coahulla, Mexico on July 25, 1930, daughter of the late Jose and Rosa (Lopez) De Leon.
Ofelia migrated to the United States in the 1950's where she met the love of her life who she married and started her family with. Ofelia was a pioneer in Mexican food culture in the Lehigh Valley. She was known for her famous taco's which she made for many restaurants including the original Zapata's Restaurant in Bethlehem. She was a member of the Aztec Mexican Society where she also was the main cook.
During her free time Ofelia loved to cook and was a frequent visitor at the Polka tent during musikfest. Ofelia loved spending time and watching her Great Grandchildren grow. She will be greatly missed by her family and friends.
Ofelia was predeceased by her husband Hector Orta and her daughter RosaLidna Griffo. She was a member of Holy Infancy Catholic Church in Bethlehem.
Survivors: Two sons Gustavo and Joseph Orta, daughter Susan Orta, 6 Grandchildren Gretel Pfeifer, Jennifer Orta, Daniel Mongomery, Julio Orta, David Orta and Chris Avila. 14 great-grandchildren Javier and Tea Pfeifer, Jahmiek Hill, Ahmyrea Durham, Ronee, Rodney, Ronnie Brodie, Daniel Montgomery JR, Cecilia Orta, Felix Ramos, Julius, Johan, Christopher Jr And Mackenzie Avila and one great-great-grandson Sincer Durham.
Viewing and Funeral Mass: Thursday July 7, 2022, viewing 9:15Am to 10:15AM in the Herron Funeral Home 458 center At Market Street in Bethlehem. Funeral Mass at 11AM at Holy infancy Catholic Church 312 East 4th Street in Bethlehem. Burial in Cedar Hill Memorial Park Cemetery in Allentown. www.Herronfuneralhomes.com.