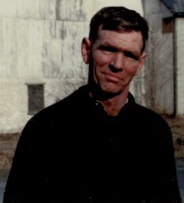 Raymond E. Greene PhD. (post hole digger, he insisted)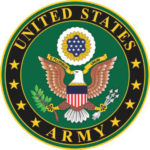 Whereas it has pleased Almighty God, in his infinite wisdom, to remove from our midst our well beloved Father, Grandfather, Great Grandfather, Husband and Son, his death which occurred the night of December 13,  2021. Raymond was a United States Army Veteran, Steelworker, Ironworker, entrepreneur, a follower of Jesus Christ, and a staunch advocate and counselor for those afflicted by alcoholism, was born on November 27, 1938, in Pittston, Pa, the son of the late Raymond and Marie Gable. In addition to his parents, he is preceded in death by his brothers, Francis and Emmanuel. The remains will be honorably interred at Indiantown Gap National Cemetery.
He is survived by his wife, Constance; daughter, Pamela (Garry); daughter, Annette (Charles); son, Raymond (Daria); daughter, Katherine (Kathleen); and son, Joseph (Andrea), brothers; David (Sharon), Richard, and sister, Mary Teresa; grandchildren, Emily, Melanie, Jonathan, Olivia, Laura, Natalie, Nadia (Alex), Nicholas, Steven (Britni), Eugene, Christopher, Daniel, James, Victoria, Ryan (Allison), Elizabeth (William), Matthew, Benjamin (Laurie) and Raymond; great grandchildren, Rowan, Avery, Wilson, Jonah, Laney, Evelyn, Marshall, Madison, and Samantha. All arrows, in-part, placed by him in God's  quiver.
Job 10:9: Remember, I beseech thee, that thou hast made me as the clay; and wilt thou bring me into dust again.
Gone before us, O our father
To the spirit land;
Vainly look we for another
In thy place to stand.
VIEWING: Monday December 20, 2021 from  6PM to 8 PM in the John F. Herron Funeral Home 458 Center & Market Streets Bethlehem, PA 18018. www.Herronfuneralhomes.com
BURIAL: Tuesday December 21,2021 at 10:30AM at Indiantown Gap National Cemetery in Annville, PA.
CONTRIBUTIONS: In lieu of flowers, memorials to ABE Intergroup Association of Alcoholics Anonymous.  https://www.paypal.com/donate/?hosted_button_id=4PS7DWGVR4BE2