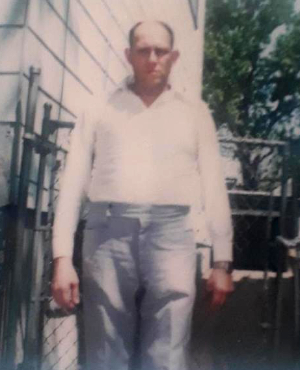 Robert L. Scheland, Sr., 70, of Allentown, formerly of Newark, NJ, passed away on October 20, 2018.
Robert was born in Newark, NJ on June 22, 1948 to the late Henry J. and Gertrude (Schirak) Scheland, Jr.
Survivors: Longtime companion Linda Sasso of Coopersburg; daughter Tine Marie Baatz and husband Richard, of Allentown; sons Robert L. Scheland Jr. and girlfriend Nancy Cook of Whitehall, Steve H. Scheland and wife Lisa of Egypt, PA; brothers John, Joseph and his wife Taylor, William and Edward "Meatball"; sisters Mary Giordano and Trudy Iwanius; grandchildren Mecole, Colton and Michael; nieces and nephews and great nieces and great nephews.
Services:  Memorial Service on Monday October 29, 2018 at 6:30PM with a calling from 5PM to 6:30 PM in the Sell-Herron Funeral Home 1145 Lehigh Street Allentown.
Contributions:  to Valley Manor Nursing Home c/o Patient Activities or American Heart Association or Lehigh Valley Hospice.