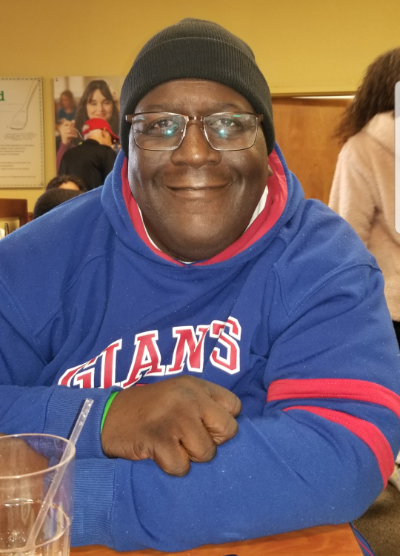 Ronald A. "Ron" Davis, 62 of Bethlehem Twp. passed away on February 7, 2022 at St. Luke's Hospital-Anderson in Easton. Ron was the husband of Terri L. (Hutnik) Davis, they were married 28 years on October 14th.
Ron was born in Bethlehem on June 16, 1959 son of the late Charles and Pearl Queen (Maxwell) Davis.
Ron graduated from Liberty High School in 1977 where he excelled at football and basketball. He was a Transportation Supervisor at St. Luke's Hospital-Fountain Hill retiring after 38 years.
Ron loved coaching and his community. In addition to coaching Southside Little League Baseball, Ron coached football the Bethlehem Saints, Broughal Middle School and Liberty High School Freshman. Ron's proudest moment came in 1994 while coaching the Saints, Broughal and Liberty Freshman where he never crossed the field a loser.  He also won at home by marrying his soulmate, Terri.
He was not just a coach; he was a mentor with profound influence on the youth of the southside. In fact, even in recent years he is still referred to as 'coach' by his former players. Ron also worked for the City of Bethlehem in the Parks and Recreation Department as a scorekeeper for the City Recreation League.
It came as no surprise that in 1992 he received the JAYCEES outstanding Young Leader Award.
Ron was an avid Giant's fan. Win or lose, he wore his colors proudly. In addition to attending Giants' games, his man cave is loaded with Giant's paraphernalia.
For Ron, family came first, above all else. To some he was known as 'Uncle Peanut; 'Big Dawg', "Huggy Bear", and 'Blind Buddha'.
During Covid, Ron recorded 15 podcasts. You can find them on SoundCloud by searching 'Blind Buddha'. Despite his many struggles, Ron lived life to the fullest, mostly due to his love for the Lord.
Ron was a member of Life Church in Nazareth. As a young man he attended St. Paul's Baptist Church in Bethlehem, active in the choir and in youth recreation of the church.  Ron was a member of the NAACP.
To know Ron was to love him. He will be missed immensely.
SURVIVORS:  Wife Terri, stepson Christopher R. Michael of Bethlehem, sister Gwendolyn A. Davis-Ayer wife of Kenneth of Allentown, sister in laws Michele Davis of Bethlehem and  Wendee Marx Davis of VA; beloved nieces Nicole Ashley Davis and Jaleesa Davis, beloved nephews Sylvester Anthony Davis, Jr. and Isaiah Charles Davis and a host of great-nieces and nephews, family and friends.   Predeceased by brothers Sylvester Davis, Sr.,  Charles F. Davis, Jr. and Jeffrey  L. Davis; sister Jacqueline Davis and nephew Marquis Davis.
VIEWING & SERVICE: Friday February 11, 2022, 6pm to 9PM and Saturday  February 12th, 9AM to 10AM followed by the Funeral service at 10AM  all at the Herron Funeral Home 458 center At Market Street Bethlehem, PA  18018. www.Herronfuneralhomes.com
CONTRIBUTIONS:  Sights for Hope-Lehigh Valley 845 W Wyoming St, Allentown, PA 18103.