Louise Helen Florence Long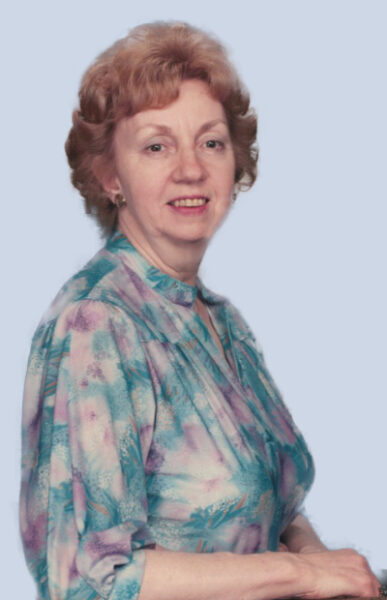 Louise Helen Florence Long, 90 of Allentown passed away on February 9, 2022 at Heather Glen Senior Living in Allentown.  She was the wife of the late Russel L. Long who passed on March 16, 2020.
Louise was born in Allentown on December 25, 1931 daughter of the late Alphonso T.  Hall and Florence (Berdelle) Hall Worman.
Louise was a member of Trinity Memorial Lutheran Church, Allentown  and attended Grace Evangelical Lutheran Church, Allentown.
She graduated from Allentown  High School in 1949.  Her first job was as a salesclerk at Sear, Roebuck & Company, Allentown, her first secretarial job was at Trojan Powder Company, then she worked at the Georgia Department of Health in Atlanta ,GA from 1953-1954.  Louise then had temporary jobs through Hobbie Temporary, Kelly, Manpower and sold Real Estate for Samuel McClenahan.
Louise was an Administrative Secretary at Air Products and Chemicals, Inc from June 1983 to February 1997.
She later sold Avon from January 1998 to December 2002.
Survivors:  Son Jonnie R. Long, husband of the late Kaye Madeira Long of Kempton, daughters Bonita L. Conrad wife of Norman of Mifflinburg and Merrie B. Long-Everhart wife of Rick Everhart of Spencer, W. VA; five grandchildren Christopher Maderia (Keri), Celeste Holmes (Jay) ,Adam Conrad (Katie), Tyler Long  (Katrina)and Clara Conrad (Jonathan Bauer), 11 great-grandchildren Ethan, Erickson, Alexandria, Savannah, Mackenzie, Blake, Logan, Brock, Alexis, Levi and Pearl.
Viewing and Service:  Friday February 18, 2022, viewing from 12:30PM to 1:30PM followed by the Funeral service at 1:30PM  all at the Sell-Herron Funeral Home 1145 Lehigh Street Allentown, PA  18103.  Burial to follow in Northwood Cemetery in Emmaus. www.Herronfuneralhomes.com
Contributions: In  lieu of Flowers to the Allentown Rescue Mission or the Sixth Street Shelter.