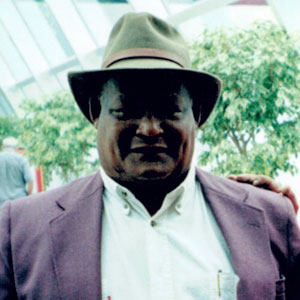 Rosario "Rosie" & "Charo" Morales, 81 of Bethlehem died on March 1, 2016 at home. He was married to his wife, Maria (DeLeon) Morales for 62 years on December 27th.
Charo was born in Patillas, Puerto Rico on September 4, 1934, son of the late Rosario and Maria (Antuna) Morales.
He was a member of Holy Infancy Catholic Church in Bethlehem.  Rosie was a 25 year member of IUOE Local Union 542 and the Puerto Rican Club Beneficial Society of Bethlehem.
Survivors:  Wife, Maria; Sons, Miguel, Carlos and Mario, husband of Raquel; daughter Judy.  Sisters Ana, Carmen Laura and Julia. Seven grandchildren, including his grandson Joel whom he raised; eight great-grandchildren.  He was predeceased by a son Rosario "Duke" and a daughter Migdalia "Micki".
Services:   Mass of Christian Burial Saturday, March 5th at 10 AM in Holy Infancy Catholic Church, 312 E. 4th Street in Bethlehem.  There will be a viewing on Friday from 6-8 PM in the John F. Herron Funeral Home, 458 Center At Market, Bethlehem.  Burial will be in Holy Saviour Cemetery in Bethlehem.
Contributions:  To the church.