Rosheima D. "Sheima" Steinmetz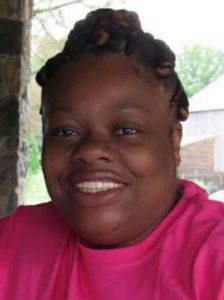 Rosheima D. "Sheima" Steinmetz, 38 of Allentown passed away on April 12, 2020.
Sheima was born in Allentown on July 21, 1981 daughter of the late Juanita Wright and the late Thomas Jackson.
She was a dedicated mother, sister, aunt and grandmother.
Survivors: Her sons NaQuaan Wright, Marquise Lucas, Lamar Fitzgerald and Na-Ceyre Wright, daughters Shadia White and Torrayah Wright;  brothers Alvin Wright, husband of Tiffani, Kenneth Vandale Wright husband of Melissa, Kenneth Lavale Wright, husband of Torrie Mae, Thomas Jackson Jr; sisters Tashauna Wright, Rosemary Johnson, Audrey Coleman and Johnette Williams; four grandchildren Marquis Lucas, Jashir Lucas, Sincere Aims and Eyezlynn Wright. Predeceased by a niece Briana Kathleen Wright and  a nephew Sinsear K. Thompson.
Services:  Private, funeral arrangements are by the John F. Herron Funeral Home Bethlehem, www.Herronfuneralhomes.com
Contributions:  To the family in care of the Herron Funeral Home 458 Center Street Bethlehem, PA  18018.