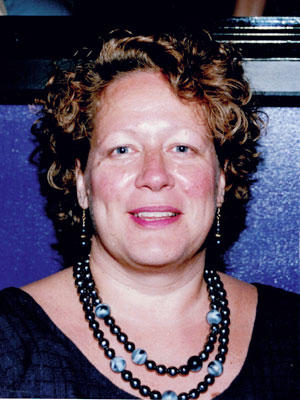 Sharon E. Hallman, 66 of Allentown died on March 10, 2016 at the Inpatient Hospice Unit at Lehigh Valley Hospital in Allentown.
Sharon was born in Allentown on July 25, 1949, daughter of Lucille (Buskirk) Hallman of Allentown and the late Jay Hallman.
She was an interior decorator at JC Penny for 25 years and was a banker at Wells Fargo for 7 years.
Sharon was a member of St. Luke's Lutheran Church in Allentown, where she was a choir member, directed the children's choir, active in Vacation Bible School  and was on Church Council.
Sharon was an avid dog lover.
The family wishes to express their sincere gratitude to Lehigh Valley Hospice and Everyday In Home Care for the care and compassion given to Sharon during her illness.
Survivors:  Her Mother Lucille Hallman, sisters Patricia Knerr, Linda Wastella, wife of Pat  and Kay Bellucci, brother Christopher Hallman,  husband of Carol; 5 nephews, 2 nieces,  6 great nieces and 5 great nephews.  Predeceased by a sister Peggy Nonnemacher in 2013.
Service:  Funeral Service on Wednesday March 16, 2016 at 11 AM in the Sell-Herron funeral Home 1145 Lehigh Street Allentown.  There will be a viewing on Wednesday from 9:30 AM to 11 AM in the Funeral Home. Private  burial in Greenwood Cemetery in Allentown.
Contributions:  In lieu of flowers, to the American Cancer Society.