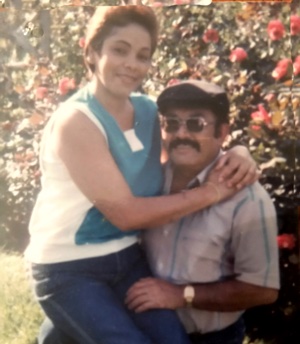 Sixto Colon, Sr., 76 of Bethlehem died on October 22, 2017.  He was the husband of Margarita (Rivas) Colon.
Sixto was born in Salinas, Puerto Rico on April 24, 1941 to the late Sixto and Carmen Colon.
Survivors: Wife Margarita, sons Sixto Colon, Jr. and Kevin Colon, daughters Carmen Pacheco, Ana Nunez, Maria Colon, Yvette Johnson, many grandchildren and many great grandchildren, four stepchildren and one step granddaughter, many brothers and sisters.
Service: Viewing on Thursday, October 26 from 7-9PM and service on Friday at 11AM in the John F. Herron Funeral Home, 458 Center Street, Bethlehem.  Burial in Nisky Hill Cemetery, Bethlehem.