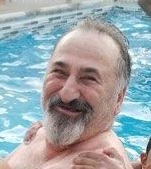 Stavros Thalassinos, 72 of Allentown passed away  suddenly on December 19, 2020 at Lehigh Valley Hospital-Muhlenberg.
He was the husband of Deborah A. (Becker) Adamopoulos for over 35 years.
He was born in Makrihori, Greece son of the late George and Sophia (Satsoglu) Thalassinos.
Stavros, known to many as Pops, came to America as a young adult in pursuit of better opportunities. Throughout his time here on earth he touched so many lives. Stavros worked as a general contractor and spent many years coaching baseball and basketball where he mentored and inspired a great deal of youths. He was a man who was never too busy to listen and share advice. He will be dearly missed.
Survivors:  His wife Deborah, sons George C. (Julia), Stavros J. and Abraham L.; 3 daughters Sofarleen Smith (Calvin), Marina V. Crocheron (Rafie) and Caitlin E. Thalassinos (Ricardo  Cortes); brother Vasilios (Vicky), 3 sisters Agapi Chatziamanetoglu, Vasiliki  Grammatikopoulos and Sotthria Karaveli; 23 grandchildren and 2 great-grandchildren.
Viewing: Tuesday December 29, 2020 from  6PM to 8PM in the Herron Funeral Home 458 Center Street Bethlehem. www.Herronfuneralhomes.com
Contributions:  To the family c/o Herron Funeral Home.