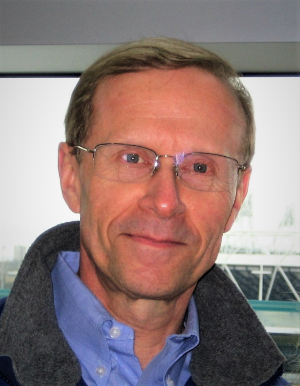 Terry Thomas Sweet, 67, of Phoenixville, Pennsylvania died January 23, 2019 at home after a long battle with cancer, with his wife of 37 years, Megan Sweet (nee Heller), at his side.
Born 12/01/1951, he was the son of Waldo Sweet and Betty Jane Sweet (nee Flory) and was raised in Bangor, PA.
The 1950s and 60s were a great time to grow up in a small, thriving, blue collar town. Opportunities were there for those with a spirit to achieve. Overcoming a childhood neurological condition during elementary school, Terry later developed avid musical interests, establishing rock and roll bands that extended from high school through college into an early adult career as a professional musician. He also developed athletic interests, starring on the high school track team as team co-captain and senior year MVP, as well as competing at the state level as a middle-distance runner.
After receiving a bachelor's degree in Liberal Arts from Pennsylvania State University in 1973, Terry pursued a full-time career as a professional musician and song writer with MorningSong, a regionally successful soft rock band that recorded original songs.  That band recorded an album, which received a rave review from Billboard magazine, and an extended play record, and was known for its concerts at colleges and universities on the East Coast.
Years later at the close of his musical career with MorningSong, Terry heeded the advice of his father by earning a Master's in Business Administration degree, specializing in accounting, from Lehigh University.  More importantly, Terry met his future wife, Megan, at Lehigh where she was also studying for an MBA.  She subsequently became a partner in the tax practice of a Reading, PA based CPA firm.
Terry's entire career as a CPA was in the employ of the US member firm of the global accounting firm KPMG.  He was first stationed in the Bethlehem and Allentown offices of the firm, and later moved to the Philadelphia office, where he spent 20 years specializing in auditing financial services companies, eventually becoming the senior partner of the office's extensive banking practice.  Terry spent the final 6 years with the firm in London and Manhattan as part of KPMG's US Capital Markets Group, where he was responsible for the US filing reviews of some of the non-US KPMG member firms' largest financial services clients. In this latter position, he and Megan traveled the world and benefitted greatly from the culturally diverse experiences they encountered.  This shared enjoyment of world travel continued after retirement from KPMG in 2012.
Prior to retirement, he served for years as board member and treasurer of Inroads/Philadelphia, a nonprofit organization that facilitated the transition of minority students from high school through college and into the workplace.  Subsequently, Terry served as treasurer and chair of the finance committee of the Habitat for Humanity of Chester County, and on the board of directors of Peoples Bancorp (Ohio).
Terry had a serious approach to life, and yet was a very generous, philanthropically-minded, family-oriented, gentle soul who left an indelible and positive mark on the extended Sweet and Heller families, as well as co-workers and friends.  It was in his nature that he always tried to leave things better than he found them.
In addition to his wife, Megan, he is survived by his mother and brothers David (JoEllen) and Jerry (Debra), and many nieces and nephews.