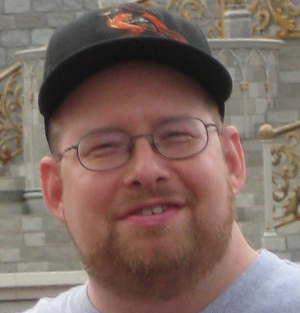 Robert J. Fenstermaker, 45 of Allentown passed away on January 23, 2019 at St. Luke's Hospital in Allentown surrounded by his loving family.  Husband of Dawn M. (Moyer) Fenstermaker, they were married 20 years on October 24th.
Robert was born in Allentown on August 14, 1973 son of Dale S. and Marilyn E. (Schantz) Fenstermaker.
He was a Store Manager for PALCB Wine and Spirit Stores.
He was a former member of St. James Lutheran Church in Allentown and grew up attending St. Matthew's E.C. Church in Emmaus.  He was a member of the Smokey Bears Volunteer Fire Association of the Fairview Fire Company, supporting member of the Baseball Hall of Fame in Cooperstown, NY.  He was an avid Philadelphia Eagles Football fan, Philadelphia Flyers Hockey fan and Baltimore Orioles Baseball fan.  He was a history buff who loved to read.
Survivors:  His wife Dawn, parents Dale and Marilyn, daughter Melanie Fatzinger wife of Terry of Palmerton, brother Mark his wife Theresa of Rochester Hills Michigan, nieces Angela and Rebecca, his maternal grandparents Marvin and Blanche (Arndt) Schantz of Emmaus; aunts, uncles and cousins.  Predeceased by his paternal grandparents Walter Jr. and Helen (Wessner) Fenstermaker.
Service: Funeral Service on Tuesday, January 29 at 11AM with a viewing on Monday, January 28 from 6PM to 8PM and on Tuesday morning from 10AM to 11AM in the Sell-Herron Funeral Home 1145 Lehigh Street Allentown. Burial to follow in Northwood Cemetery, Emmaus.
Contributions:  In lieu of flowers to, American Kidney Association or American Heart Association.