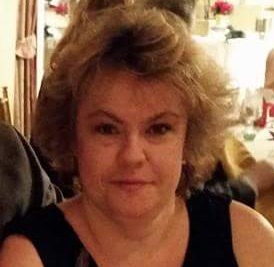 Tishalee Boldizsar, 47 of Bethlehem passed away peacefully with her loving husband Zoltan by her side.   Tishalee was the beloved wife of Zoltan L. Boldizsar, Jr. for 21 years.
Tishalee was born in Reading on December 3, 1971 daughter of Grover R. and Mary (Kozak) Bennett.
Tishalee was customer Service Representative at RCN Telecom.
She loved baking, cooking, making candy and enjoyed vacations in Thousand Island, NY with her husband.   Tishalee enjoyed going for walks with her beloved dog Lovey.
Survivors:  Husband Zoltan, sister in law Jean M. Boldizsar, Parents Grover and Mary Bennett, sister Annemarie J. Bennett, brother Richard A. Bennett and two nieces Ericarose and Amie.
Service:  Viewing on Thursday December 27th from 6PM to 8PM in the John F. Herron Funeral Home 458 Center At Market Street in Bethlehem.  Graveside Service at 11 AM on Friday in Holy Saviour Cemetery2575 Linden Street in Bethlehem.
Contributions:  To her husband in care of the funeral home.