William M. "Bill" Wagstaff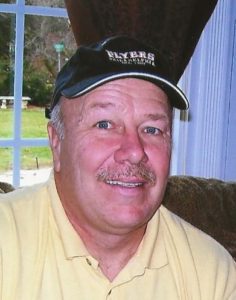 William M. "Bill" Wagstaff, 63, of Emmaus died peacefully at home on December 7, 2019, surrounded by his family, after bravely fighting cancer for an extended period of time.
He was the loving husband of Debra A. Wagstaff for 44 years. Bill's greatest joys were exploring and adventures with his wife, daughters and granddaughter.
Bill was born in Allentown on March 15, 1956, son of Barbara A. (Striney) Wagstaff of Longwood, FL and the late John T. Wagstaff.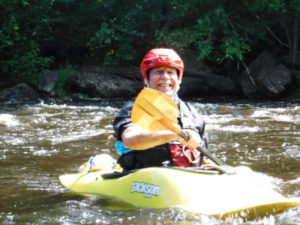 He was a member of Chestnut Hill Church, UCC and served as Vice President of the church council.  Bill served on the search and call committee for the Penn Northeast Conference of the United Church of Christ. He was an active member of the Lehigh Valley Joint Venture networking group. He was also an avid skier, hunter, soccer player, motorcyclist, and whitewater kayaker, and served as past President of the Lehigh Valley Whitewater Club.  Bill formerly coached Western Lehigh men's and girls' soccer teams as well as girls' travel softball teams for ages 12-16 at the tournament level.  He was a licensed pilot and a member of the flying community.
Bill was a self-employed auto mechanic for Wm. Wagstaff Auto Repairs in Allentown for 38 years.
Survivors:  Mother Barbara; wife Debra; daughters Patricia L. Wagstaff of Flourtown and Cheryl L. Wagstaff of Sleepy Hollow, NY; brothers Michael J. Wagstaff and his wife Bonnie of Allentown and John T. Wagstaff and his wife Kim of Allentown; sisters Joan M. Farmer and her husband Thomas of Longwood, FL, Ann L. Wagstaff of Uxbridge, MA and Catharine A. Wagstaff of Bethlehem; granddaughter Devyn, and many nieces and nephews.
Service: Memorial Service on Saturday, December 14th at 11 AM at Chestnut Hill Church, UCC, 6870 Chestnut Hill Church Rd., Coopersburg, PA 18036, with a calling from 9AM to 10:45AM at the Church.  Burial will follow at Chestnut Hill Church Cemetery.  As per Bill's wishes, please wear a bright color in celebration of his life. Funeral arrangements are by the Herron Funeral Homes. www.Herronfuneralhomes.com.
Contributions:  In lieu of flowers, contributions can be made in Bill's memory to Chestnut Hill Church, UCC, or to the Salvation Army.