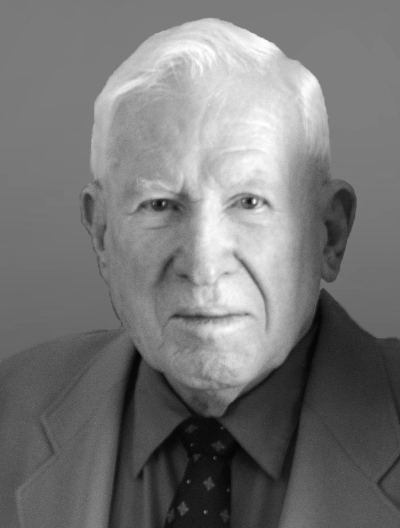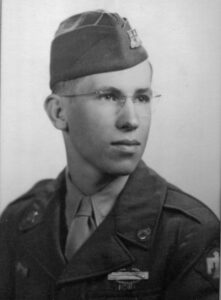 Willis H. Moser, 95, died peacefully on February 20, 2022, in the care of Lehigh Valley Hospice, at Lehigh Valley Hospital-Cedar Crest.
Born in Allentown, he was the son of the late Earl M. Moser and Evelyn (Thomas) Moser, and the older brother of Audrey S. Moser, who survives him.
After graduating with Northampton High School's class of 1944, Will entered the U.S. Army, taking his basic training at Camp Croft, SC, before serving in France and Germany with the 45th Infantry in WWII.
After discharge from the Army, he attended Allentown Business College, then went to work at Bloch's Hobby Shop in 1947. He purchased the business 16 years later and ran it successfully until his retirement in 1989. During his bachelor years, Will was also active in Northampton as a volunteer firefighter, and a Boy Scout leader at Zion Evangelical Lutheran Church. His interests included camping, fishing, jazz music, and bowling.
In league bowling, Will met Doris Case. They married in May 1962 and later purchased a row home at 15th and Chew Sts. in Allentown, where they raised their only child, Jennifer Ann. His interests there included an extensive organic garden that he created by converting the entire backyard into raised beds. He loved to read, and he walked his daughter to the Allentown Public Library every week (a ritual she continued with her own children, and which they are passing on to his great-grandchildren). In his later years, Will was a regular patron of the Whitehall Public Library. One of the last things he did before his hospitalization was to return his library books.
A longtime member of Allentown's Emmanuel U.C.C., he served on the Consistory, the Finance Committee, the Stewardship Committee, and as Financial Secretary. After his retirement, Will volunteered with his church at the Allentown Area Ecumenical Food Bank, the Lehigh County Conference of Churches Soup Kitchen, and Emmanuel's "Kitchen Krew."
In retirement, Will and Doris traveled extensively, including Great Britain and Israel, as well as throughout the U.S. and Canada.
Will was a hands-on PopPop to his two grandchildren, Nathaniel and Kathleen. Later, when his great-grandchildren were born, he updated his moniker to "PopPopPop."
In 2001 Doris and Will moved to Fellowship Community in Whitehall. He brought his passion for scroll saw woodworking with him and spent countless happy hours at the community woodshop; his family kept the shop's phone number close at hand, the most likely place to find him when not at home. Over the years, he produced over one thousand intricate pieces for gift and sale. Will was also an active volunteer at Fellowship, including craft fair contributions and service with the Rock of Ages church. For years he was the Villa's "Paper Boy," delivering the Morning Call to his neighbors each day.
He and Doris enjoyed almost 55 years of marriage. During her illness, Will's devotion was boundless, and he remained her most faithful, loving companion until she passed away on January 31, 2017.
Throughout his life, Will was a stalwart support to his parents and sister. Along with his sister, who resides in Atlantic Highlands, NJ, survivors include: daughter Jennifer and son-in-law Shawn, of Atlantic Highlands, NJ; grandson Nathaniel Blythe and his wife, Hani Blythe, and great-grandson Ishmael of St. Petersburg, FL; granddaughter Kathleen Blythe Pihl, her husband Jordan Pihl, and great-grandson Atticus of North Grosvenordale, CT; extended relations on the Moser and Thomas branches, and many nieces and nephews on the Case side, and their families.
Will's family wishes to thank the nurses of the Trauma Neurological ICU for their excellent care, and the staff of Lehigh Valley Hospice. We are also grateful to have received much support from the employees of Fellowship Community and the staff of Amada Senior Care Lehigh Valley.
Services are planned for Saturday, March 5, at Fellowship Community's Zentz Community Center. Calling hours are from 9:30-11a.m., and the service will follow at 11 a.m. Donations to Fellowship Community or Feeding America, or flowers for the service, are welcome.